Subtitle Cat
New Update - The cat is back!
Sorry for the downtime everybody, our previous hosting just kept crashing. Did you know that we have over 150 GB of text files? Now we have new VPS hosting, improved service, and we are preparing a new design. The new design will feature VIP accounts with more translations.
So if you subscribe, you won't have to see that "Exhausted free capacity!" alert any more. You can see a preview of what we're preparing here. It all happens thanks to your donations, Thank You.
The cat that translates subtitles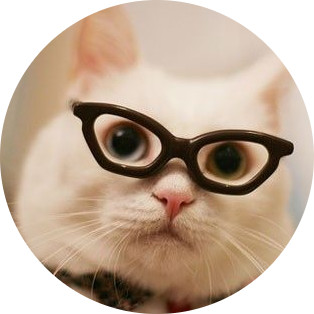 The cat enjoys films in various languages, but does not understand. The cat likes to improve its English. The cat enjoys new episodes of favourite series, but cannot find subtitles in every language.
That's why this cat put on its serious business glasses, and learned 100 languages. Now, it can take any subtitle file in the original language (.srt), and convert it into a subtitle file in any other language.
Who's a good cat?
How does it work?
It's completely free
First, you start with a video file, for example a movie
Then, use the file name to search for subtitles here
If you find the right subtitles, click on them, and get a free instantaneous translation into your language
What if I don't find what I'm looking for?
That's okay!
search the internet for subtitles to your video in any language
download the .srt file to your computer
upload the .srt file here, and select your language
the cat will translate the file
click, download, and enjoy!

UPDATE:
You asked for it, and it's coming: The cat is getting some major improvements!
I'm working on making VIP accounts, where users who subscribe to a monthly fee get a lot more translations. Thank you for your support, and expect new features soon!
Thank you for your donations! They are helping to keep the cat online.
How to open .srt files?
This file contains subtitles for a video file, and you will need a video player, the video file, and the .srt file.
Here are instructions:
Do you have a suggestion? Please tell us!
The cat's list of recent subtitles
Help the cat by uploading new subtitles